Go to our Canadian store
Free shipping anywhere in Canada
Buy in Canadian dollars
Order ships from our warehouses in Canada - no delays at customs
Visit Canadian Store
Regular price
$99.95
$79.95
You save: $20.00
We've detected that you have blocked cookies on your browser. Our website requires cookies to be enabled in order to function properly.
We're sorry but due to state legislation we cannot ship products to Maine, Nevada or Massachusetts at this time. If you'd like to be kept up to date, please let our customer services team know and we'll update you if this changes.
Free Shipping
Easy Returns
World Class Customer Service
Features
Enjoy sessions anywhere with an ultra pocketable design
Start your sessions fast with a 30 second heat up time
Vape through glass with our signature Glass Adapter
Fine tune your sessions with precise temperature control
Cool your sessions with an included dimpled glass stem
Regular price
$99.95
$79.95
You save: $20.00
The original. Still our best value.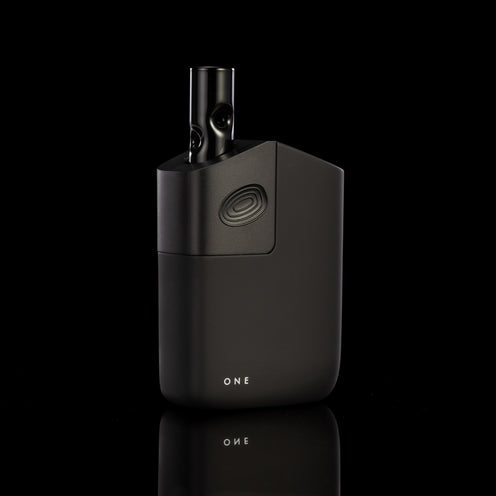 The POTV ONE is our absolute best budget-level vaporizer, giving you the performance of a device that would normally cost double, in a portable size for all.
Set it & forget it.
Our easiest way to get started, with precise temperature controls and easy buttons. Get up to temperature in 30 seconds.
Flexible sessions.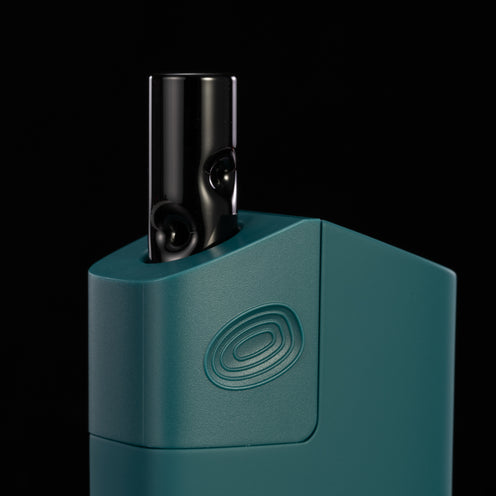 Control your session with dosing capsules. Vaporize concentrates with our mesh pad. Or take a couple of hits. turn it off, and come back to it later.
Customize your piece.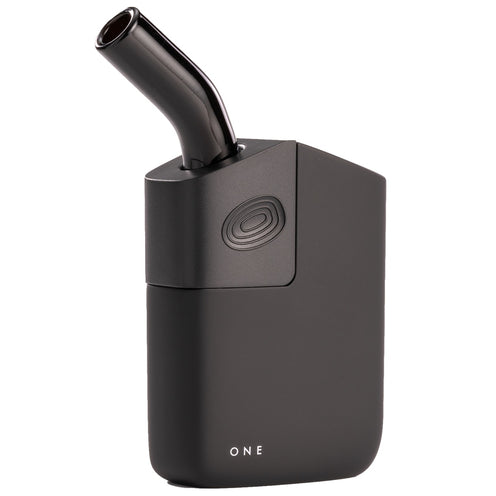 A range of affordable custom glass pieces helps you make the most of our ONE experience. Get one with your order and experience even cleaner, smoother hits.
Convenient sessions.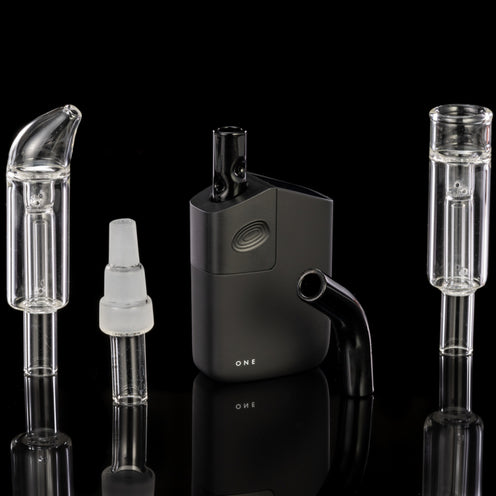 Vibration feedback tells you when your ONE is ready. Magnetic accessories snap in & out with a click. Get up to eight sessions from a single charge.
Shop with the most trusted vaporizer store
Who is the POTV ONE for?

This ONE's going to impress! We found an affordable, ultra-portable vaporizer with great performance, and we made it even better. It's small, packs a punch, and is full of features, but still tough. The ONE is the perfect vape to level up from the conduction vaporizer scene, and a solid, low-cost option for anyone serious about vaporizing.
Unbeatable value

The ONE offers extreme portability, the latest features, and a full suite of glass accessories, all at a budget-friendly price. Pure, satisfying sessions have never been so easy and affordable.
Strong and tasty vapor
The ONE's heating system fully extracts dry herbs and concentrates in just a few minutes, giving you tasty, potent vapor along the way. The air path is sealed from the electronics, with an open airflow for comfortable draws, and you'll be surprised by the strong vapor from such a small package.
Concentrates disclaimer
Concentrates can spill and run down into the heater and damage your vape if you're not careful. Use only a very small amount when vaporizing concentrates.
30-second heat-up time
The POTV ONE is ready to vape in 30 to 40 seconds, depending on the temperature used and the battery level. Once it's ready, the waiting is over and you can hit it continuously. With times like that, you can have a quick session anywhere, or even use it for one quick hit and throw it back in your pocket.
Good battery life
The internal (non-user-replaceable) battery has a 30 to 40-minute run time, for six to eight four-minute sessions, depending on the temperature used. We're pretty impressed, given the ONE's size. Many vaporizers, this small only, come through with three to four sessions before tapping out. Most people will get at least a full night out of a single charge.
Updated design
Magnetic Glass Adapter: This foolproof design never gets stuck or falls out of place. It easily slides on and off and locks securely in place with its built-in magnets.
*Standard mouthpiece not included*
Dimpled glass stem: Experience cooler, more comfortable vapor with our enhanced Dimpled Glass Stem.
Cleaning Disclaimer: Rubbing alcohol will damage any silicone on the device. Clean silicone with warm water and mild dish detergent ONLY.
Two colors
Black: Fly under the radar with a sleek, matte Black finish.
Teal: Add a bit of color to your sessions with a refreshing, matte Teal look.
Five glass colors
Add a splash of color and personalize your ONE with five color options for the Bent Glass Mouthpiece, Waterpipe Adapter, Mini Bubbler, and Curved Mini Bubbler.
Black: Just like an eclipse, this color option creates a mesmerizing ambiance for your vaping pleasure.
Blue: Take your enjoyment of the ONE sky high with cool, calming blue hues.
Green: Get back to nature with your ONE and enjoy all the vibrancy of this playful, green tint.
Pink: A world of pure relaxation and serenity awaits with the comforting allure of our pink glass.
Purple: Vape like a true connoisseur with our lavish and deep purple glass.
Lots of features
You read that right - we added vibration feedback! The POTV ONE lets you know when it's ready to vape, or when it's turned off, all without even a glance. But we didn't stop there. The screen shows the critical points all at once - temperature, battery level, and a session timer - and is flippable, so you can hold it however you like and still read the display.

Add some glass
Out of the box, the ONE is fully equipped with our signature Glass Adapter for all kinds of fun with glass. When you're ready to change things up a little bit, grab a curved mouthpiece, one of our custom-fit glass bubblers, or use a water pipe adapter with your bubbler, for even cooler vapor. Or why not try our all new Globe Glass or cooler dry draws.
Easy, intuitive controls
With no learning curve, the ONE is the perfect vape to pass around the room, or relax with by yourself. It has three buttons that work like you think they should - turn it on with three clicks of the big button, pick your favorite temperature with the other two buttons, and wait for it to vibrate 30 seconds later. Easy peasy.
Ultra-pocketable
The ONE isn't just a little - it's one of the smallest vapes we carry. It's easy to palm, or lose in your pocket and built for durability.
User manual
Warranty
The ONE vaporizer has a 2-year warranty when purchased from Planet of the Vapes. You will need your device's serial number to be eligible for warranty work, which can be located on a sticker on the back of the box and at the base of the attachment rails on the ONE. As with all vaporizers purchased from us, you are also covered by our 100% Satisfaction Guarantee.
What's in the box
1 x Planet of the Vapes ONE Vaporizer
1 x Micro-USB Charging Cable
1 x Tweezers
1 x Cleaning Brush
1 x Spare Gasket and Screen
1 x Dosing Capsule
1 x Concentrate Pad
1 x Loading Tool
1 x Dimpled Glass Stem
1 x Magnetic Accessory Attachment
1 x Quickstart Guide
Technical specifications
Battery capacity: LiPo, 1600mAh
Height: 3.5 in / 8.89 cm
Width: 2 in / 5.0 cm
Depth: 1 in / 2.7 cm
Weight: 5 oz / 144 g
Temperature Range: 320° F - 430° F / (160° C - 221° C)
Charging: 90 minute charge time with a 30 minute run time
Warranty: Two years