Go to our Canadian store
Free shipping anywhere in Canada
Buy in Canadian dollars
Order ships from our warehouses in Canada - no delays at customs
Visit Canadian Store
Sticky Brick HydroBrick and HydroBrick Maxx 18.8mm Mouthpiece
Free Shipping
Easy Returns
World Class Customer Service
Shop with the most trusted vaporizer store
Enhance your HydroBrick Maxx with this as-good-as-it-gets, extra thick-walled glass and Lenz joint. The heavy duty Simax Borosilicate glass cools your vapor extremely effectively, and delivers that sweet, full flavored vapor like only top end glass can. A must have accessory from our full Sticky Brick Accessories range, for those who want the full dry experience from their HydroBrick Maxx.
Customer Reviews
Write a Review
Ask a Question
Filter Reviews:
Flip Brick
Sticky Brick Tips
Tricks section
concentrate use
mileage
water piece
retailer
Cloud Evo
master
plus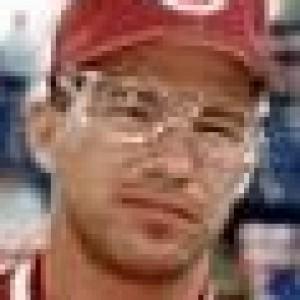 S
09/23/2021
Steven

United States
HydroBrick/Max Glass Mouthpiece
POTV is the best online retailer I have dealt with. I highly recommend them. I bought this per a small tip in the Sticky Brick Tips and Tricks section to add to my Flip Brick I also bought here so that I can use it as a mini HydroBrick, or dry as a stand-alone device. Great tip POTV, this Flip Brick set up is AWESOME with this mouthpiece on it!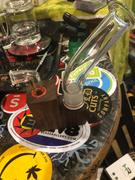 06/16/2021
Tyrone L.

United States
Makes the Flip Brick my new portable.
The Flip Brick is great with a water piece and still great with just this mouth piece.
07/03/2020
Chris A.

United States
A learning curve...
The SB has been a bit difficult for me to master and I do not much use it although I would use it for concentrate use on the go. My go to is a VXH Cloud Evo now. The taste imparted by the wood isn't a plus and it I am unable to consistently achieve results. Other mileage may vary.
07/05/2020
Planet Of The Vapes
These links may help Chris: https://www.planetofthevapes.com/blogs/blog/sticky-brick-vaporizer-quickstart-guide https://www.planetofthevapes.com/blogs/blog/sticky-brick-vaporizers-tips-tricks If you need any further assistance, please contact us here: https://www.planetofthevapes.com/pages/contact-us Please stay safe out there. With best regards, Larry