Go to our Canadian store
Free shipping anywhere in Canada
Buy in Canadian dollars
Order ships from our warehouses in Canada - no delays at customs
Visit Canadian Store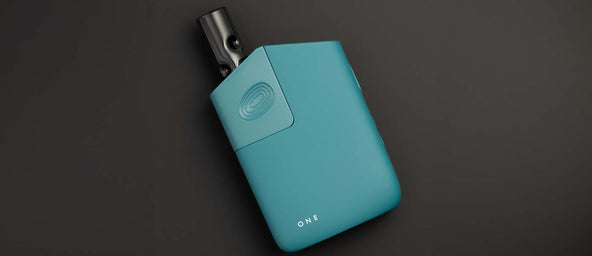 Best Vaporizers Under $100
Best vaporizers under $100
There was a time when any dry herb vape less than $100 was likely to scare people away from vaping entirely, but those days are long gone. We've tested a lot of portable vapes over the years at Planet of the Vapes, and found a few brands that offer a lot of value at lower price points. Our selections offer satisfying vapor production and essential features, without forcing you into just a few choices.
Our favorite brands to recommend for the best affordable herbal vaporizer are Flowermate, X Max, Boundless, and Dynavap, which all use conduction heating. Flowermate has been producing great, inexpensive vaporizers for years, making them a mainstay when looking for the best dry herb vaporizer under $100. X Max and Focus Vapes like to add one of our favorite features, user-replaceable batteries and usb charging, to their already solid lineups. Boundless vapes have big ovens, and appeal to the cloud chaser in all of us. If you want something more unique or off-grid, the Dynavap Vapcaps have an avid community around them.
Best affordable vaporizers - Why spend more?
There's no need to spend more if all you need is good vapor at a good price, with minimal features and a small footprint. All of the vapes we've selected work well and are backed by solid companies, but you get what you pay for. It's no surprise that one of our strongest contenders for best portable dry herb vaporizer under $100, the Planet of the Vapes ONE, barely makes the cut at $99.The ONE offers extreme portability, the latest features, and a full suite of glass accessories, all at a budget-friendly price. Pure, satisfying sessions have never been so easy and affordable. So if you're looking for the best dry herb vaporizer under $100, look no further than the POTV One!
Once you step into the $100 - $200 price range, you'll find vapes with hybrid conduction/convection heating systems that taste better for longer, and more sophisticated cooling mouthpieces, as well as larger LED displays and bluetooth app functionality. At this range, desktop vaporizers become an option also worth considering.
If you can go a little over $100, we suggest the time-tested Arizer Solo 2 or Arizer Air 2, that use glass stems to unleash fantastic taste. The XMAX V3 Pro can really up your game, with lots of features, big clouds, and glass options, like the water pipe adapter that'll spoil you. For $119.99, the DaVinci MIQRO is a full featured conduction vaporizer with great taste, an anodized aluminum body, and is small enough to get lost in a pocket or purse.
With a premium price tag, top-shelf vaporizers like the PAX 3 and Davinci IQ, or the Mighty/Crafty+ and Volcano from Storz & Bickel, bring years of experience and refinement with them. These vapes have withstood the test of time and represent some of the very best the market has to offer.
Looking for a budget vaporizer for less than $75.00? Look no further than the DynaVap "M"! Our battery-free dry herb vaporizer is a top choice among enthusiasts. Crafted with a durable stainless steel construction and no electronic parts, this portable vaporizer offers the ultimate freedom to enjoy your device on the go. Whether you prefer microdosing or complete extraction, the "M" delivers a range of experiences. While it's compatible with virtually any heat source, we suggest using a butane torch or an Induction Heater for the best flavor.
Looking for the best desktop vaporizer under $100?
Arizer's V-Tower is perfect for anyone who wants excellent vapor at a great price from a desktop vaporizer. It kicks out satisfying, quality vapor with a reliable, time-tested design from one of the best names in the industry. With full digital temperature control, it's one of the best values you can find.
The V-Tower's ceramic and glass heater, paired with the included whip, make your herbs taste great. Balance the temperature with your draw speed to refine your technique so you can get vapor as thick as you want.
Dive a little deeper
If research isn't your thing and you'd rather just dive right in, you can grab any of the portable dry herb vaporizers we carry and it won't be a bust. You may need to tinker a bit but it'll deliver quality vapor and satisfying sessions . But if you know what works for you, and you want something that really caters to your personal style, read ahead.
The best vaporizers are the ones that hit all the check marks at the right time, in the right place. Consider the following as you explore your options.

Ease of use - How easy is it to pack this vape? Is the heat up time fast? What about haptic feedback to let me know it's ready to vape? These are features you may not think about initially, but make all the difference with portable vaporizers.
Durability - When it comes to portable vaping, durability and strength are essential qualities for a vape that can withstand rough handling. Opting for a high quality materials vape ensures that it can endure the rigors of being tossed in your bag or purse while you're on the move. However, it's worth noting that vaporizers with a glass mouthpiece may require additional attention and care when taken on the road.
Portability - Do you need a vape that's discreet and fits in the palm of your hand? Are you looking for a vape to take on excursions through the woods or on a stroll through downtown?
Airflow - Some vaporizers perform at their best with a slower draw, rather than a fast one. If you like to milk your sessions with slow, gentle sips, these types of vapes may suit you best. If you prefer long, strong hits, grab something with a wide open airpath.
Temperature settings and control - One of the most interesting things about dry herb vaping is the varied effects from different temperature settings. Vaporizing is very customizable. It's not a one-size-fits-all activity. Do you need precise temperature control, or is a preset temperature range perfect for you?
Heater type - You'll find varying opinions on the web when it comes to conduction vs convection, and the different heating elements. Especially when we discuss vapor quality. At the end of the day, conduction vaporizers are best for sippers and smaller draws, while convection vaporizers sit well with big hitters. Hybrid heating systems utilize both types and are a great happy medium. They're easy for beginner vapers, yet strong enough to keep up with seasoned vaporists.
Grinders - Different grind types is a rabbit hole in itself, but you don't have to dive into that. Set yourself up with a medium grind (avoid fine or coarse grinds at first) and you'll be good to go for a while.
Heating chamber - This is where your herbs go. Materials can make all the difference so look for glass, quartz, or ceramic heating chambers, and safe metals like, aluminum, stainless steel, and aluminum.
Battery life - Consider battery life when shopping for pocket-friendly vapes. Do you need something to last through the night on a full charge? Do you want to carry around a charger everywhere you go? What about a variable shut-off timer?
Warranties - Pay attention to the warranty. Vaporizer warranties can range from zero days to ten years, so read the fine print!
Affordable Dry herb vapes FAQ
Are dry herb vaporizers worth it?
A dry herb vaporizer provides a wealth of advantages compared to traditional smoking techniques. Not only does it contribute to enhancing respiratory health, but it also elevates the flavors and fragrances of your herbs. Moreover, it enables a more efficient utilization of your herbal resources.
What are the simplest dry herb vaporizers?
Dry herb vapes and concentrate pens have notable similarities and differences. While dry herb vapes emulate the smoking experience better than concentrate pens, concentrate pens provide stronger effects.
Is a dry herb vaporizer better than a dry herb pen?
Dry herb vaporizers and vape pens share similarities and differences that are worth noting. Both types produce strong effects but do so with different styles. As their name suggests, dry herb vape pens resemble that of a traditional "roll-your-own" or cigar, with a pen-like shape.
Are cheap dry herb vaporizers worth it?
There's no one vaporizer for everyone, regardless of price. There are many "cheap" vaporizers that perform with excellence and are a great value. Vaporizers like the POTV ONE, the Starry V4, and the DynaVap M are some of the cheapest dry herb vaporizers out there and their performance can rival some of the best vapes out there that are double and even triple their price points.
Is vaporizing dry herbs healthier than smoking?
Dry herb vaporizers promote better health and are gentler on the lungs. Vapes release the active ingredients instead of destroying them, which can release harmful byproducts into the air and into your lungs. Dry herb vaporizers also stand out for their convenience and discretion in comparison to alternative dry herb consumption methods. Vaping enables (almost) unrestricted usage at any location and time, ensuring minimal disturbance and disruption to others.
We've got plenty of places for you to start at Planet of the Vapes. Flip through the catalog, read up on our vaporizer reviews, news and tips, or just reach out to us at hello@planetofthevapes.com.