Go to our Canadian store
Free shipping anywhere in Canada
Buy in Canadian dollars
Order ships from our warehouses in Canada - no delays at customs
Visit Canadian Store
---
DaVinci Vaporizers
Shop the latest collection of DaVinci's portable vaporizers
---
From the Blog
Articles from the blog on DaVinci's vaporizers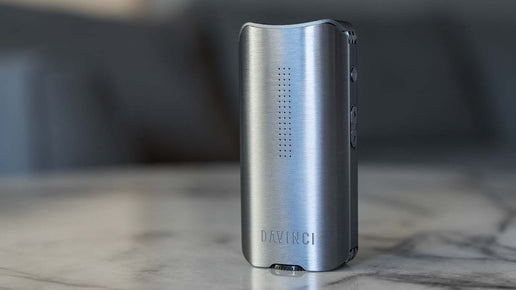 Davinci IQ2 Review
The IQ2 is bigger, a little slower, and more money than the original, but somehow better!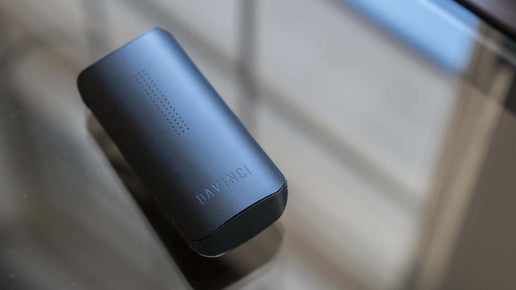 DaVinci IQ Review
DaVinci presents the IQ, a slick handheld with a futuristic interface. Premium features don't come cheap, and the IQ's premium price point means this portable option has to be the perfect fit.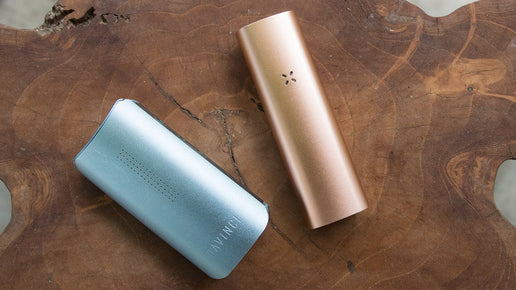 DaVinci IQ vs PAX 3
The DaVinci IQ and the PAX 3 both take aesthetics and vapor quality seriously. If you're considering one of them, you've already made a good choice, and we'll help you narrow it down.
Are DaVinci vapes for you?
DaVinci vapes are for those who crave the latest tech and features, and a satisfying vaporizing experience. These conduction vapes produce great tasting vapor in the palm of your hand with the help of a zirconia vapor path and mouthpiece, and a flavor chamber to add your own unique flavors. Each one sports an isolated air path, a single power button and two buttons for precise temperature settings, and the option to swap out an extra battery to keep our sessions rolling. If you want something like the PAX 3, but want more features and class, these portable vapes are the way to go.
The IQ2
The IQ2 is DaVinci's flagship vaporizer, with the latest and greatest specs, like adjustable airflow, a ceramic zirconia mouthpiece (extended mouthpiece), and exceptional battery life. The IQ2 is bluetooth compatible (Android only) to tweak your desired temperature settings and dosage controls. If you dabble with concentrates, the IQ2 alco comes with a ceramic extract dosage pod for relaxing, easy-going concentrate sessions.
Check out our full DaVinci IQ2 vaporizer review for the full rundown.
The IQC
The IQC is a slightly stripped down version of the IQ2. It doesn't include the adjustable air dial, but comes with USB-C charging, full, on-board temperature controls and modes, and bluetooth compatibility. The IQC is a great choice if you want something a little more budget-friendly, but with the latest features and USB-C charging.
The MIQRO
The DaVinci MIQRO is essentially a shrunken down version of the IQ2. It's even more pocket-friendly and discreet but maintains DaVinci's signature quality and class. This portable vape provides the full temperature suite of features and controls, and utilizes a smaller 18350 battery. If you want a truly portable vaporizer option, the MIQRO is a solid option.
Warranties
The DaVinci IQC and MIQRO comes with a five year warranty. The IQ2 is covered by a 10 year limited warranty Like everything we sell, you are also covered by our 100% Satisfaction Guarantee.