Go to our Canadian store
Free shipping anywhere in Canada
Buy in Canadian dollars
Order ships from our warehouses in Canada - no delays at customs
Visit Canadian Store
Lightly Used - EpicVape E-Nano Vaporizer
Regular price
$199.00
$144.95
You save: $54.05
or 4 easy payments of
$36.24
with

ⓘ
Shop online now, pay over time.
Lightly Used vaporizers are returned to our facilities during our 14-day risk-free Satisfaction Guarantee.  They have been thoroughly tested, cleaned, and sterilized before being reassembled. More info
We're sorry but due to state legislation we cannot ship products to Maine, Nevada or Massachusetts at this time. If you'd like to be kept up to date, please let our customer services team know and we'll update you if this changes.
Free Shipping
Easy Returns
World Class Customer Service
Features
Adjustable Bowl Size
Great for Microdosing
Energy Efficiency
Handcrafted Hardwood Design
Quick Heat up Time
Why buy a Lightly Used vape?
Amazing savings compared to brand new

Sparkly clean, as new

We test them. Fully functional

One-year POTV warranty included

POTV 14-day satisfaction guarantee
We test them. Fully functional
One-year POTV warranty included
POTV 14-day satisfaction guarantee
Shop with the most trusted vaporizer store
Who's the E-Nano vaporizer for?
The EpicVape E-Nano log vape is a small dry-herb vaporizer but it works very well with different load sizes. It chugs out satisfying hits with loads as big as .25g, but it excels with smaller loads going all the way down to .02g! The E-Nano is great for microdosing and is the perfect at-home vaporizer for small hitters who want a simple yet effective vaping experience.
Quality vapor
Don't let the E-Nano's subtle footprint fool you. It packs the same punch as many other popular desktop vapes. Its isolated air path and convection heating provide a pure, flavorful experience with the power to run all day long, with no hiccups. From dry herbs to concentrates, this little guy offers a top-shelf experience.
Simple design
The E-Nano is a simplistic log vaporizer that takes up very little space, and offers everything you need in a convenient package. Crafted from sustainable hardwood, the E-Nano provides lasting power and strength with it's ceramic heating element. The extra long power cord comes with a built in temperature dial, ditching the hassle of a bulky power supply.
Perfect for microdosing

The little vape that could, the E-Nano takes small doses to new heights that most vaporizers simply cannot. With full convection heating and the power of the grid at its disposal, this vaporizer produces huge, potent clouds out of .02g - .05g sized loads with ease. The E-Nano can satisfy larger appetites, but excels with smaller loads.
Works with concentrates
We rave about the E-Nano's great microdosing capabilities, but it does an exceptional job with concentrates as well. It doesn't come with a concentrate insert, but a small mesh pad like the POTV ONE Concentrate Insert worked very well for us. These temperatures are much too hot for the straight glass stem so we suggest grabbing one of the gong (glass on glass) stems for concentrate use.
Very little cleanup
The E-Nano leaves very little to be cleaned after even the heaviest sessions. With an isolated air path and no hard-to-reach places for herbs to get stuck, the only pieces that need to be cleaned regularly are the glass stems. A simple brush to the heater and quick glass soak is all it takes!
Ultra efficient
We were able to get strong, potent sessions with loads as big as .25g, but the E-Nano really shines with how well it extracts amounts of material. With microdoses as small as .015g, your wallet will surely appreciate its level of efficiency. Not only does it go easy on your stash, it's also very energy efficient. The E-nano hooks up to any standard US wall outlet and only pulls about 15 watts at most, which is no more than an electric shaver or a tablet charger.
Built and designed in the US
EpicVape designed the E-Nano with simplicity, efficiency, and health benefits in mind. Each vaporizer is handcrafted with beautiful, sustainable hardwood, medical grade stainless steel, and a custom ceramic heating rod.
Warranty
All Lightly Used vaporizers are backed by a one-year warranty service directly through Planet Of The Vapes. As with all vaporizers purchased from Planet Of The Vapes, you are also covered by our 100% Satisfaction Guarantee.
What's in the box
E-Nano Vaporizer
Removable 110v Cord with Adjustable Temperature
Glass Stem with Basket Screen
Cotton Bag for Quick Storage
E-Pick Stainless Steel Multi-Tool
Quick Start Guide
EpicVape Sticker
Technical specifications
Ceramic Heating Element
Two Minute Heat-up
Height: 3.75 inches
Diameter: 2 inches
Weight: 4.6 ounces
Variable Temperature Range: Up to 560F
Detachable Power Cord
100% Satisfaction Guarantee
Customer Reviews
Write a Review
Ask a Question
09/23/2022
Jay S.

United States
Fooled me
I bought a lightly used unit but I still refuse to believe it was lightly used. It looks and functions as good as a brand new one. I read POTV's process on qualifying their lightly used items and it's extremely thorough and defies expectations. Service is unmatched as always. Thank you so much POTV
09/25/2022
Planet Of The Vapes
Our pleasure, Jay. Enjoy... Regards, Larry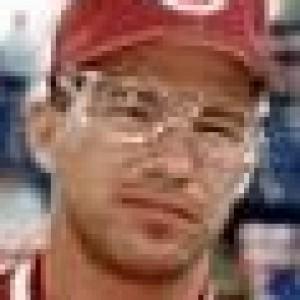 SS
08/25/2022
Steven S.

United States
"Lightly Used" Enano (Cherry)
Lightly used? HA! This arrived super fast as always from POTV. I don't believe this was used. Or even opened. Arrived in PERFECT condition. Everything appeared as if brand new, with no signs of usage. I might honestly buy another one. This vape hits as hard as a Tinymight with no battery worry. The flavor is EXCELLENT, and it makes a Dynavap look like it wastes material. This is the microdose champ. I love this vape and at this price, get outta here. POTV is the best, and these lightly used products are all but brand new. Highly recommend!!!!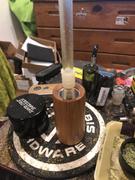 Your cart is currently empty.
Add $25.00 for free US shipping