Go to our Canadian store
Free shipping anywhere in Canada
Buy in Canadian dollars
Order ships from our warehouses in Canada - no delays at customs
Visit Canadian Store
We've detected that you have blocked cookies on your browser. Our website requires cookies to be enabled in order to function properly.
We're sorry but due to state legislation we cannot ship products to Maine, Nevada or Massachusetts at this time. If you'd like to be kept up to date, please let our customer services team know and we'll update you if this changes.
Free Shipping
Easy Returns
World Class Customer Service
Shop with the most trusted vaporizer store
Take dry draws to new levels of comfort
The POTV Globe Glass offers the best conditioning possible from a dry draw. The addition of the 'Globe,' a bulbous chamber a third of the way down the stem, adds extra cooling and conditioning to each draw from your dry herb vaporizer.
Discreet and functional
We've made the Globe Glass to be as close to the line as possible in terms of functionality vs. discretion. While the Globe Glass doesn't offer as much cooling as, say, a Curved Mini Bubbler, it does have a more open airflow, and it's much more discreet.
Dimple cooled
The Globe Glass benefits from the assault course of obstacles provided by the dimples but with the added benefit of the Globe. The Globe is an added chamber that allows the vapor to swirl and eddy, further conditioning the draw before it reaches the user's lips.
Three color options
Black: The captivating black color weaves an aura of allure, turning your vaping experience into something truly magical.
Blue: Infuse your vaping experience with a sense of boundless wonder, like gazing out to the horizon from the beach.
Green: This calming green hue transports you to the heart of nature, enveloping you in a soothing embrace.
** Notice **
Please check the compatibility chart below. PAX owners wishing to use this accessory will need to purchase the Glass Accessory Adapter for PAX.
Compatibility
The POTV Glass Globe is compatible with:

Planet of the Vapes LOBO

Planet of the Vapes ONE and its Accessory Attachment.

POTV XMAX V3 Pro and its Accessory Attachment.

PAX Plus, PAX Mini, PAX 3, and PAX 2 vaporizers and their Accessory Attachment.
Customer Reviews
Write a Review
Ask a Question
08/22/2023
Matthew C.

United States
Excellent upgrade, glad I bought this!
This little piece right here is fantastic! You get additional cooling of your vapor, and bigger draws. Compared to the OG glass mouthpiece the Xmax Pro V3 comes with, this is a very noticeable upgrade. I'm extremely happy I went with my impulse to buy this, it did not disappoint. If you are on the fence about buying one of these, I'd say, do it! I'm glad I did.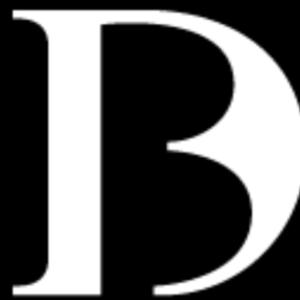 DM
08/17/2023
Douglas M.

United States
This mouth piece is great
It's great ...it doesn't heat up. Good for flavor.