Due to the PACT Act, we removed all concentrate vaporizers and accessories from the Planet of the Vapes website, and you should know why. We still stand behind these products, and plan to bring them back later, but for now we have stopped shipping concentrate vaporizers.
**On November 15th, 2019, Apple removed all vaporizing apps from its store, including the PAX app. PAX has since created a simple workaround for all Apple/iOS users. Check it out here.**
While we love sitting down to enjoy a relaxing session with one of our favorite herbal vaporizers, nothing beats the convenience of a concentrate-based vape pen. The PAX Era, like most pre-filled concentrate pens, is smaller than any herbal vape could hope to be, but still carries around way more vapor than you and your friends could hope to take down in the evening, with enough battery life for multiple nights of sharing. It takes no time to heat up or cool down, so you can pull it out of your pocket, take a puff, and drop it right back in, with the whole process taking just seconds.
PAX Era Review: How they work
There are some things to know if you're used to consuming your herbs in more traditional ways. For starters, each pen is composed of two parts -- a battery and a cartridge. Most pens use a connection standard called 510 Threading, where the cartridge has a short threaded nub that screws into a hole on the battery. You can buy pre-filled cartridges at dispensaries, or buy empty cartridges and fill them with your own concentrates, but you'll need to make sure they're nice and runny to flow well.
The PAX Era difference
The PAX Era drops the commonly used 510 threads for a simpler pod system. There are plenty of benefits to this, which we'll get to, but one of the drawbacks is that their pods are only available in a select list of states. We sell the PAX Era battery only to people in those states, and you need to use a tool on the PAX website to find a dispensary near you with cartridges. Unlike 510 threaded cartridges, you can't buy empty pods and fill them yourself. Instead, PAX works with just a few producers in each state to fill their pods ahead of time.
Consistency
If you've bought pre-filled cartridges before, you know they can be a little hit or miss. Especially when producers use cheap cartridges, the coils can fail or not work well, the edges can break, and the mouthpiece and airhole can get clogged up. With the PAX Era cartridges, there's no exposed glass or plastic that can break, the open airflow and better design is harder to clog, and there are two coils for increased vapor production and redundancy.
Tiny vape, big vapor
Speaking of increased vapor production, the PAX Era pods have two coils inside, for big draws and potent hits. The twin air holes in the mouthpiece on the side of the battery that make up the vapor path let you pull a lot of air through the cartridge, but the slower you pull, the thicker the vapor. We recommend starting out on temperature setting two, where there's plenty of flavor and you won't burn through your pod too fast. If you're really looking for a hearty session, the third temperature still has some good flavor, but prioritizes a thick, rich hit. The lowest temperature setting is very flavorful, but also quite wispy and thin, while the fourth temperature setting is a bit too hot for most users.
Battery life
The PAX Era's battery rivals that of any full-size 510 thread battery. In our experience, using the third power setting, we were able to take down an entire half-gram cartridge in less than three full charges. Considering the potency of the concentrate inside, a full charge will run you multiple days of moderate use. Importantly, it also charges via Micro-USB, a common plug that makes it easy to top up off a nearby laptop or wall charger.
Cartridges and cost
Since you can't load up the PAX Era pods at home with your favorite concentrates, you'll have to hunt down pods from a nearby dispensary. We can't speak to pricing, which will vary by state, dispensary, producer, and type of concentrate, but we've found that the cartridges run anywhere from slightly more, to almost twice as much as standard 510 threaded cartridges. The longer your state has pods, the closer that price tends to get to other brands, and dispensaries often run discount days or special deals on concentrates you can take advantage of.
---
---
Connected app
**On November 15th, 2019, Apple removed all vaporizing apps from its store, including the PAX app. PAX has since created a simple workaround for all Apple/iOS users. Check it out here.**
PAX was one of the first brands to add Bluetooth functionality to one of their vaporizers, and the PAX Era has its own section in the existing mobile app with some special features. There are the options you'd expect, like temperature controls, a safety lock that makes you press a button on the app before use, and of course you can check your battery level. If there's more than one PAX Era in the area, you can change the color scheme of the lights to a different mode and set yourself apart.

Finally, a microdosing mode lets you set a limit on draws for a small, more measured amount of vapor. It takes energy usage into account to meter out doses in specific sizes, with a delay in between, which lets you stay at just the right level, without any variance.
Who is the PAX Era for?
The best part of owning a PAX Era is that you don't need to worry about how long you'll be gone or where you're going. You can just toss it in your pocket and as long as you have some concentrate in your pod and a charge in your battery, you're ready to vape. It's easily the most portable and discreet vaporizer we sell, and its lack of extra bits and pieces is a benefit you might not realize you love. It can also work as a main vape for light users who don't want to store the extra accessories and odors that often accompany other forms of vaping.
Who is the PAX Era not for?
If you're a really heavy concentrate user, or you like to share with friends, you might find that the half gram PAX Era cartridges are a slightly more expensive proposition than normal herb, or filling your own pods. If you mostly vape at home, the PAX Era is unnecessarily small and portable, and less versatile. It's also only for sale in select states, so if you don't live in one of those places, you're out of luck for the time being.
Our take
Impressively portable and surprisingly advanced, the PAX Era sets the tone for a new genre of vaping that's quickly becoming a primary mode of consuming herb in recreational states. If you want to head out on the town without having to pack up anything extra, the PAX Era is a terrific option at only a slight premium.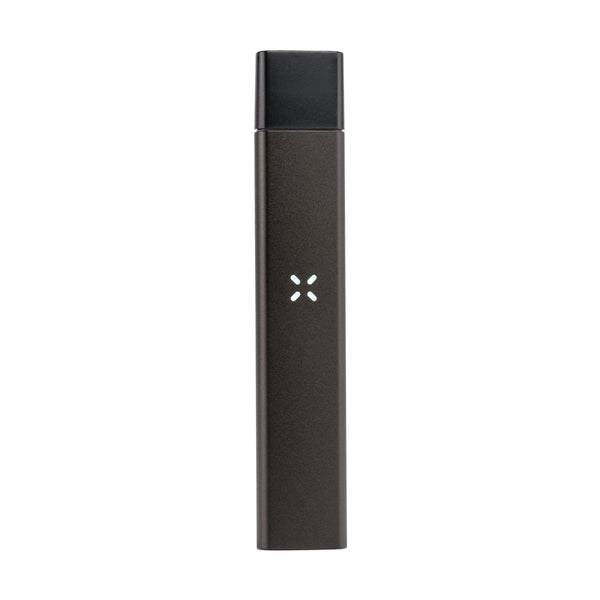 SHOP NOW
Free Shipping
Easy Returns
World Class Customer Service