Go to our Canadian store
Free shipping anywhere in Canada
Buy in Canadian dollars
Order ships from our warehouses in Canada - no delays at customs
Visit Canadian Store
Arizer Solo 2 Vaporizer
$169.99
Regular price
$249.99
You save: $80.00
$169.99
Regular price
$249.99
You save: $80.00
Shop with the most trusted vaporizer store
Arizer Solo 2 review & demo
Who's the Arizer Solo 2 for?
The Arizer Solo II is for anyone wanting excellent vapor quality, fast heat up time, long battery life, and full digital control from a portable vaporizer at a reasonable price. It's perfect for around the house or for on the go sessions where pocketability is not a priority.
Fantastic vapor
The original Solo set the standard for tasty, cool vapor while on the go, and the Solo II keeps it going with its ceramic, stainless steel and glass air path. The taste is pure and the vapor is smooth and cool, just like we've come to expect from Arizer.
Fast heat up time
The Solo II gets up to 390° F in just 23 seconds and to top temperature in under 30 seconds. Perfect for a quick session!
Long, long, battery life
The Solo II has one of the longest lasting batteries in a portable vaporizer that we've tested with just shy of 3 hours of battery life.  This is about double the battery life that we see from most portables.  And if you forget to keep your Solo II charged, it can also be used while plugged in after just 5 or so minutes of charging.
Full digital session control
The Solo II features a digital display with easy to use button controls to customize your vaporizer and personalize your session without the need for an app.  We get full digital temperature control, adjustable auto-shutoff timer, adjustable beep notification, brightness control, and a belt-clip carrying case similar to the one that comes with the Arizer Air. 
Open airflow
The Solo II comes standard with recessed heat jets in the bowl that allow a little more airflow than the original. Featuring a more powerful heater, the Solo II can keep up with even the strongest inhales and deliver consistent heat.
Smaller
Arizer designed the Solo II with a slimmer profile in an oval shape that feels much nicer in your hand than the original Solo. While still not quite pocket friendly for most people the included carrying case works well. 
Warranty
The Solo II comes with a 2-year warranty on workmanship and defects, an industry leading 1-year warranty on the battery, and a lifetime warranty on the heating element. Like all of our products, the Solo II is covered by our 100% Satisfaction Guarantee.
We've got a review and more! 
Check out our in-depth review of the Solo II as well as a comparison of the Solo II vs. Solo vs. Air.
What's in the box
Arizer Solo II Vaporizer
Power Adapter
90 mm Glass Aroma Tube
110 mm Glass Aroma Tube
Glass Aroma Dish
Belt-Clip Carry Case
Silicone Stem Caps
Stainless Steel Stirring Tool
Stainless Steel Screens
Sample of Aromatic Botanicals
Owner's Manual
Technical specifications
Height 4.5 in / 11.4 cm
Width 1.75 in / 4.5 cm
Depth 1.38 in / 3.5 cm at top
Depth 1.19 in / 3.0 cm at bottom
Weight 7.4 oz / 210 g
122° F - 428° F (50° C - 220° C) Fully Adjustable Temp. Range
100 - 240v Power
2 Year Warranty, 1 Year on battery
Customer Reviews
Write a Review
Ask a Question
Filter Reviews:
vape
vapor
battery
vapes
vaporizer
thing
battery life
experience
Solo 2
Flavor
05/21/2020
Kyle O.
Canada
Awesome
It is the best vape
05/19/2020
Anthony m.
United States
Best I've Found
I've owned any number of vapes, 6 or 7, and think the Arizer 2 the best I've found. The Pax are fine, feel good in your hand, but are hard smoking. The pull feels like I'm ******* through a pinched straw. The Magic Flight works great, but is not as convenient or sufficiently discrete. I have a few others, either too hard to hit, too inconvenient or harsh. The Solo 2 is easy to use, smokes very well, has good flavor without being harsh and is convenient as all get out. I love the concept of the travel tubes bought two more, so I've always got a couple ready to go. I also like the included case; makes for very convenient carry. One case, with the Solo and two tubes, perfect for short getaways. What I don't like: the glass does not feel flimsy, but I'd like something a bit less breakable. I would also prefer a generic charger, like a USB 2 or 3, just so I'm not having to carry one more charger, for when I go on longer trips. That's the reason I only give 4 stars.
05/15/2020
Cordia L.
Canada
Great product
I have had the original solo and it was good gave it to my friend for his past time as I wanted the newer one. Smooth like the first but sleeker and packaging is nicer.
05/14/2020
William O.
Canada
Upgraded from Solo 1 - 4.5 Stars (wish the battery was replaceable)
The Solo is a portable vape that is best served for the at home smoker who enjoys a 10-15 minute sesh. Its portability is best served in an at home environment (ie. smoking in your backyard, in your cave/room) as it is a little clunky and there are better options for pure portability. In terms of vapour production, the Solo 2 is wonderful no matter how high or low you like your temp. I personally hit around 210 C for the clouds and getting ripped. This usually yields a dark brown AVB that I find is still potent enough for light edibles. This vape is not what I would consider harsh at all, but for those with concerns you can always purchase a water pipe connector. I purchased this unit after about 3 years of using the Arizer Solo 1. The improvement in draw resistance was welcomed (smoother), and I love that they moved the power out from the bottom of the unit to the back. One of the better features of the Solo is vaping while you charge, and this is a great quality of life improvement (I've broken many stems from the original's bottom placement). It truly is a great vape for the price. I was comparing it online to the Crafty/Mighty and because of my positive experiences with the Solo 1, I felt it was worth giving Arizer another shot and I was not disappointed. That being said, my only complaint is the lack of a replaceable battery. I know Arizer does it with their 'Air' units, so why not give us the option to do so with the solo? It's inevitable for the internal battery to degrade, so why not add another quality of life improvement with that? I would not mind buying a spare battery directly from Arizer to extend the lifespan of my old Solo 1, and the eventual life of my Solo 2. Solo 3 perhaps?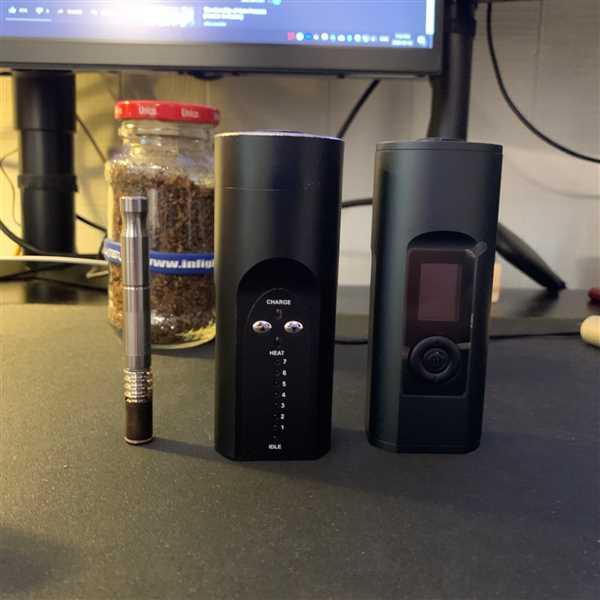 05/11/2020
Lindsey C.
Canada
Love!
I wasn't sure at first with the glass mouthpieces and size but this vape is incredible! Minimal smell. Efficient. Holds a charge. Easy to use and clean.