Table of contents
Last updated: July 5th, 2023
We are constantly looking for new and exciting products to add to our list of top choices. This page will continue to update and evolve as we discover and test more vaporizers.
When you begin your journey into the world of dry herb vaporizers, what do you pick up first? Is one dry herb vape better than another? We'll never say there is a best vaporizer for everyone, because everyone is different.
As a beginner, it's important that your vaporizer is easy to set up from the get go. Starting and ending your session should be quick and easy, and consuming the vapor shouldn't require too much work.
We eliminated a lot of the guesswork and chose five portable and two desktop vaporizers that require little know-how, but provide plenty of vapor. Let's check them out.
Best vapes for beginners: Quick summary
Portable vapes
Mighty+
POTV XMAX V3 Pro
POTV ONE
POTV XMAX Starry V4
Arizer Solo 2
PAX Mini
Desktop vapes
Volcano Classic
EpicVape E-Nano
Best portable vaporizers for beginners
Here's our list of the best beginner-friendly, high-quality portable vaporizers we carry. They're all solid performers that emphasize ease of use and can go anywhere, but have different sizes, prices and styles.
Mighty+
The best-selling Mighty+ vaporizer from Storz & Bickel produces top shelf results and is one of the most user-friendly vaporizers on the market. It's consistent, effective, and has plenty of power to last, plus fast USB-C charging when it's time to fill up.
Power it on with a single click, and select an exact temperature with its two face buttons and full OLED screen. Use a grinder or stuff the heating chamber with whole flowers and enjoy a flavorful session with consistent hits and wide open airflow.
We voted it as the Best Overall Portable Vaporizer of 2023, but it's a bit pricey, so if you want a more budget-friendly option, read on.


| | |
| --- | --- |
| Pros 👍 | Cons 👎 |
| Easy controls | Premium price tag |
| Unrivaled consistency | Not very pocketable |
| Fantastic sessions - great for heavy users | |
👉
Read Mighty+ Review
$399.00
The Mighty+ is the new gold standard for portable vaporizers. The Mighty+ is always excellent.
Strong, tasty, comfortable vapor
Universal USB-C charge port
Great battery life
One-minute heat-up time
UL certified quality
Fantastic sessions every single time
Use code S&B20 for 20% off!
SHOP NOW
Free Shipping
Easy Returns
World Class Customer Service
POTV XMAX V3 Pro
The POTV XMAX V3 Pro enters with a strong suite of features, fantastic sessions, and a great entry-level price. Enjoy pure, flavorful vapor from its convection heating system that prevents direct contact with the heating element. Sessions are simple with an easy-to-use, three-button control setup, precise temperature controls down to a single degree, and a removable /  rechargeable battery when it's time for a quick swap.
One of our favorite benefits is its multiple vaping modes. Fire it up Session Mode and enjoy your herbs over the course of a four or six minute session. Then, switch over to On-demand mode when you want to take a quick hit, set it down, and come back to it later with zero waste in between.
To tie it all together, the POTV XMAX V3 Pro also comes with our signature Accessory Attachment to enjoy our line of Mini Bubblers, Glass stems, and water pipe adpaters.


| | |
| --- | --- |
| Pros 👍 | Cons 👎 |
| Easy controls | Not ideal for short sippers |
| Affordable | Small bowl won't satisfy larger appetites |
| Session & On-demand modes | |
👉
Read POTV XMAX V3 Pro Review
Starting at $109.95 Regular price: $119.95
The XMAX V3 Pro hits the value bullseye, with:
Strong, tasty, convection vapor
Long battery life and removable batteries
Budget-friendly price
Session and On-demand modes
Pocketable
SHOP NOW
Free Shipping
Easy Returns
World Class Customer Service
POTV ONE
We've nailed the simple controls, satisfying sessions, and reasonable price-points, but can we take it even further? That's our mission with one of the best vape kits out there, the Planet of the Vapes ONE. We took the simplicity and effectiveness of the previous vaporizers and shrunk them down into a palm-sized package.
Triple-click, set your temperature, and inhale clouds within 30 to 40 seconds. Charge it anywhere with the included usb cable and never miss a beat. Plus, you're not anchored to just one type of hit. Instantly go from a solo session to a bubbler with the ONE's all-in-one Accessory Attachment!
| | |
| --- | --- |
| Pros 👍 | Cons 👎 |
| Budget-friendly | Small bowl not ideal for heavy users |
| Ver simple controls | Short battery life |
| Ultra portable | |
👉
Read POTV ONE Review
Starting at $99.95 Regular price: $138.95
The Planet of the Vapes ONE vaporizer is small, affordable, and hits like a champ!
Ultra-pocketable
Satisfying sessions
Great accessories - add a bubbler!
Easy to use and share
Affordable
SHOP NOW
Free Shipping
Easy Returns
World Class Customer Service
POTV XMAX Starry V4
The Starry V4 enters the market at a great, budget-friendly price and a great set of features for the beginner. Set the temperature down to the single degree and watch your session progress on the bright display screen. The Starry also comes with a USB-C charge port and a removeable battery
This vape doesn't require a lot of knowhow to get going either. Simply pack it tight, set the temperature, and take slow, easy-going sips. It's perfect for those who want to start vaping their dry herbs but don't want to overdo it as they ease their way in.


| | |
| --- | --- |
| Pros 👍 | Cons 👎 |
| Great price point | Takes a bit of time to reach full vapor production |
| Pocketable | Doens't do well with quick, fast draws |
| Removeable battery | |


👉 Read POTV XMAX Starry V4 Review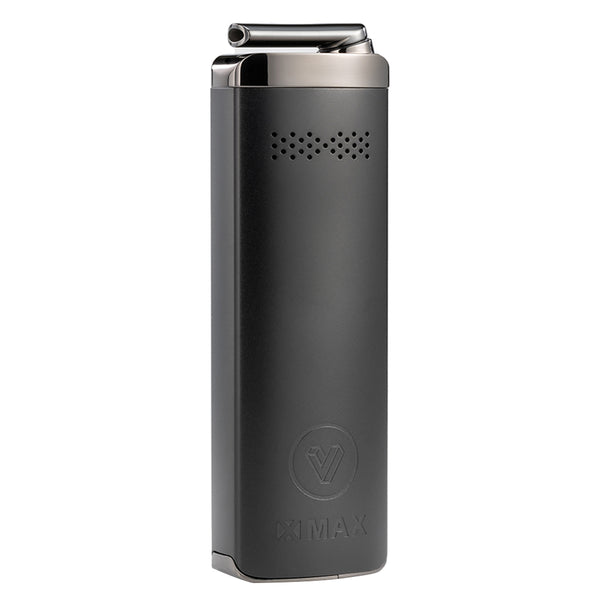 $99.00
The Starry V4 takes a popular vaporizer to the next level with upgrades and improvements.
Gentle, yet effective vapor
Adjustable airflow
Removable battery
Precise temperature control
USB-C charging
SHOP NOW
Free Shipping
Easy Returns
World Class Customer Service
Arizer Solo 2
The Arizer Solo 2 tastes great, heats up quickly, and hits any temperature you want, all at a reasonable price. Load the pure glass mouthpiece, turn it on, and enjoy flavorful hits within 30 seconds. it comes with a full digital display, a clean all glass vapor path
What really separates the Solo 2 from the rest, though, is its stellar battery capacity. On a single charge, the Solo 2 can produce rich, tasty clouds for a full three hours. Literally go weeks without a charge. When it's drained, throw it on the charger and use it within five minutes while it's plugged in. Another worthy beginner vape for our new vapers out there.


| | |
| --- | --- |
| Pros 👍 | Cons 👎 |
| Great flavor | Not pocketable |
| 3 hours of runtime | Glass stems can break |
| Easy maintenance | |
👉
Read Arizer Solo 2 Review
$134.95 Regular price: $269.99
The Solo 2 is Arizer's most popular portable vaporizer.
Fantastic taste
Quick heat up time
Long battery life
Easy clean up
Customizable features
SHOP NOW
Free Shipping
Easy Returns
World Class Customer Service
PAX Mini
The PAX Mini is one of the simplest conduction vaporizers out there. It minimizes controls down to a single button and comes with one optimized, preset temperature setting. Pack it tightly, click the button once, and start your session within 30 seconds.
The PAX Mini is stylish, hits are consistent, and its controls are stripped down to just ON and OFF. Take a few sips, set it down, or pass it around a group of friends with confidence.
It also includes a few safety features like a full medical-grade construction and no moving parts or glass pieces for maximum durability. It's one of the best vape pen starter kits out there.


| | |
| --- | --- |
| Pros 👍 | Cons 👎 |
| Simple, one-button controls | No tempertaure control |
| Single optimized session setting | No customization options |
| Ultra portable | |
👉
Read PAX Mini Review
$150.00
Skip the settings and extra buttons and jump right in with the PAX Mini.
Click and go with a single, optimized session setting
Rich, flavorful vapor
Extremely pocketable
Heats up in under 25 seconds
Smaller oven
Two hours of session time
SHOP NOW
Free Shipping
Easy Returns
World Class Customer Service
Best desktop vaporizers for beginners
This list wouldn't be complete without a couple desktop options. Desktop vaporizers plug directly into the wall for limitless sessions and unrivaled power. These two options are effective, easy to use, and built to last for years.
Volcano Classic
When it comes to desktop vaporizers, the Volcano Classic stands at the top. Its robust construction, dead simple controls, and easy attach-and-go balloon functionality has continued to produce top-shelf results for both the seasoned pros and vape rookies for over 20 years.
Its heat up time is longer than other vapes, but is an unrivaled workhorse from there with its superior power output. Fill a balloon with as much or little as you want, walk around the house with it, or pass it around a group of friends.
The Volcano Classic could be the only vape you ever need, but if you want something a little cheaper or more discreet, take a look at the EpicVape E-Nano.


| | |
| --- | --- |
| Pros 👍 | Cons 👎 |
| Easy to use and share | Premium price tag |
| Consistent and reliable | No display screen |
| Large oven | |
👉
Read Volcano Classic Review
$479.00
The Volcano Classic vaporizer is exactly that - a classic.
Fantastic vapor
Easy to use and share
Consistent
Efficient
Amazing track record
Use code S&B20 for 20% off!
SHOP NOW
Free Shipping
Easy Returns
World Class Customer Service
EpicVape E-Nano by Epickai
You may question the Epickai E-Nano's small stature and lack of bells and whistles, but this little desktop vape packs a mean punch, is a breeze to use, and is ready to hit in five to 10 minutes.
The full convection vapor from its glass stem and adjustable bowl tastes great, provides a comfortable throat hit, and packs as big a punch as you want, all for less than half the price of a Volcano.


| | |
| --- | --- |
| Pros 👍 | Cons 👎 |
| Simple dial controller | No display screen |
| Small footprint | Longer heat up time |
| Adjustable bowl size | |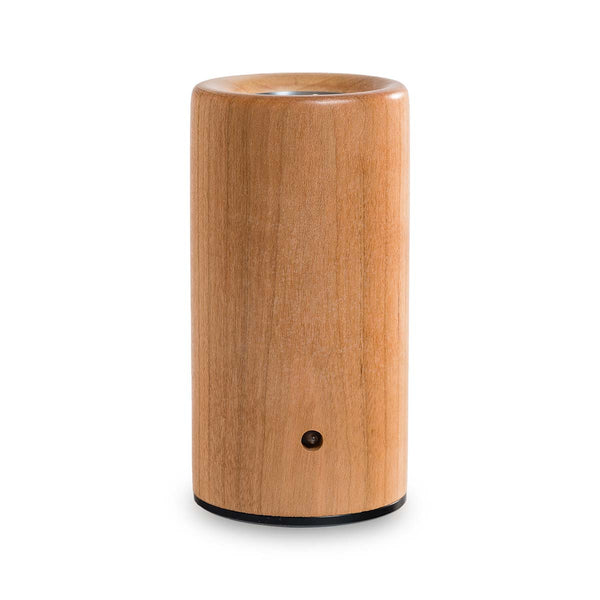 $199.00
The E-nano has been dubbed the "King of Microdosing", but its bowl can be expanded for larger appetites.
Artisanal craftsmanship
Adjustable bowl
Fantastic microdoser
Variable temperature control
Delicious
SHOP NOW
Free Shipping
Easy Returns
World Class Customer Service
Conclusion
Beginng your vaping journey can be daunting and overwhelming, but it can also be a lot of fun exploring the different options. As we often say, there isn't a best vaporizer for everyone. Different users have different preferences, styles, and requirements. If you need a little more guidance, feel free to reach out to us here and we'll get set you on your way.
Best vapes for beginners: FAQs
Q: What is the best temperature for a dry herb vaporizer?
A: That depends on what you're looking for. Temperature preferences differ from our beginners to our experienced vapers.

360°F/182°C and below is ideal for the flavor chasers. This area produces gentle but tasty vapor quality that's rich in herbal accents and smooth from mouth to lungs.

360°F/182°C to 400°F/204°C is perfect for those that want both flavorful hits and dense clouds, without the harshness.

400°F/198°C and above creates the thickest clouds with no regard to taste or smoothness. This area is potent and provides strong effects.
Q: What's the best herbal vaporizer?
A: It's hard to declare one vaporizer as the very best. All vape devices aspire to be the number one choice, but we believe there's a best dry herb vaporizer for each person, and everyone's different. Check out our Best Portable Vapes Guide to see our top picks for each need.
Q: Should I use a grinder?
A: You can vaporize dry herbs and have a great vaping experience without a grinder, but most vapes prefer ground herbs. With ground herbs, the cook is even, the vapor is potent, and the results are consistent, it's not required. If you'd like to dive in more, check out our full guide on grinders and how to use them.
Shop Vaporizer Accessories