New finish for a legendary vape
The Volcano Classic Onyx and Volcano Hybrid Onyx are the newest additions to the Volcano lineup with a clean, matte black finish that makes a subtle, yet prominent, visual statement. If you never bought a Volcano dry herb vaporizer because you didn't like the look, get ready to break out your wallet. These look amazing! Add a Crafty+ or Mighty+ vaporizer for a midnight-colored power duo.
Check out more photos below!
Is the Onyx coating durable?
Storz & Bickel's Onyx edition is more resistant to fingerprints and smudges, but also more susceptible to scratches than the original's metallic coating. Feel free to be hands-on with no visual repercussions, but don't drop your keys on it or whack it with your stir tool. The new ceramic coating is hard to damage, but scratches are a little more visible than the metallic finish.
What's a Volcano vaporizer?
The original Storz & Bickel Volcano vaporizer is a cultural icon among casuals and diehard users alike, with its high quality, potent clouds and unique bag blowing nature. It was first introduced in 2000, and quickly solidified dry herb vaporizing as a legitimate method of consumption, paving the way for the market as it stands today.
$479.00
The Volcano Classic vaporizer is exactly that - a classic.
Fantastic vapor
Easy to use and share
Consistent
Efficient
Amazing track record
Use code S&B20 for 20% off!
SHOP NOW
Free Shipping
Easy Returns
World Class Customer Service
The Volcano desktop vaporizer comes with full temperature control and unlimited power, to drive large gatherings or potent, solo sessions. After the Volcano Classic came the Volcano Digit, which introduced precise temperature control and a full digital display. The Digit later evolved into the Volcano Hybrid with a whip attachment, touch controls, and bluetooth app functionality.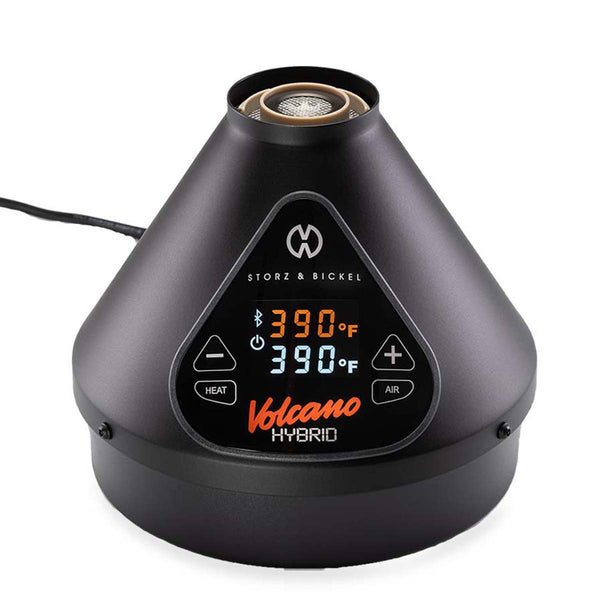 $699.00
This is how you improve on a 20 year classic!
Blow bags or use the whip
Quick heat up
Medical grade construction
Smartphone app to customize
Programmable features
Digital temperature control
Use code S&B20 for 20% off!
SHOP NOW
Free Shipping
Easy Returns
World Class Customer Service
Gallery