Table of contents
Last updated: November 21st, 2023
We are constantly looking for new and exciting products to add to our list of top choices. This page will continue to update and evolve as we discover and test more vaporizers.
We often emphasize quality, taste, and efficiency with our dry herb vaporizers, but what about just raw cloud production? It's not only fun to exhale large clouds of vapor, but it can also help users gauge how much they've consumed.
Visible clouds are also a good way to gauge how well your vaporizer is performing. If your exhales are thin and wispy, it could be a sign that your vape is underprofming and could use a few tweaks.
Regardless, these vaporizers excel at straight cloud production. Our choices here maintain the overall quality that we look for in a session, but do so with a cloudy finish every time. If you want the biggest vape clouds, you've come to the right place. Let's get into it with the best vapes for cloud chasers.
Best vapes for clouds: How we test
It's pretty simple. We run each vaporizer through a session and, since we're focused on clouds here, we set the temperature high. At least 390°F/198°C and above (or it's highest preset temperature) for the best results. Are exhales greeted with a billowing cloud of vapor, or are they thin and wispy? Does it die down after a hit or is it consistent throughout the session? Bonus points if it keeps up with a full inhale.
With that being said, every vape on this list passed with flying colors and cloudy exhales.
Quick summary: chasing clouds
Portable vapes
Mighty+
POTV Lobo
Boundless Tera 
Tinymight 2
POTV XMAX V3 Pro
Sticky Bricks
DynaVap VapCap
Desktop vapes
Ditanium
Volcano Hybrid
Best portable vaporizers for clouds
Portable vaporizers grant you freedom to blow big clouds anywhere, at any time. These portable options excel at cloud production, but still maintain your herbs flavorful integrity in the process.
Mighty+
The Mighty+, Storz & Bickel's top portable vaporizer, is a cloud machine, has great battery life, and is our choice for the Biggest of Clouds 2023. It is the king of big cloud vapes. Its robust heater and refined cooling unit produce smooth, milky clouds no matter how you pack it, and its top temperature of 410°F / 210°C is hot enough to pack a thick cloud punch, with subtle hints of herbal flavors. Whether you're an experienced vaporist or a fresh newbie, the Mighty+ is easy to use and a great vape to pass around with a group of cloud chasing friends. For a budget-friendly option, check out our next choice.
If you like glass, especially tabletop bubblers, pick up the Mighty Glass Mouthpiece Adapter for thicker, more flavorful clouds.
| | |
| --- | --- |
| Pros 👍 | Cons 👎 |
| Consistent cloud production | Premium price tag |
| Easy to use | Not very pocketable |
| Long battery life | |
👉 
Read Mighty+ Review
$299.25 Regular price: $399.00
The Mighty+ is the new gold standard for portable vaporizers. The Mighty+ is always excellent.
Strong, tasty, comfortable vapor
Universal USB-C charge port
Great battery life
One-minute heat-up time
UL certified quality
Fantastic sessions every single time
Use code S&B20 for 20% off!
SHOP NOW
Free Shipping
Easy Returns
World Class Customer Service
POTV Lobo
The Planet of the Vapes Lobo is our signature cloud machine and the runner up for Biggest Clouds of 2022. It comes equipped with a highly efficient and effective hybrid heater for thick, potent clouds that are full of flavor. A maximum load sits around .20g of dry herbs, with a top temperature of 430°F / 221°C for the thickest hits.
Push this little cloud factory to the max with our Water Pipe Adapter and your favorite tabletop bubbler for cloudiest hits with minimal harshness.
| | |
| --- | --- |
| Pros 👍 | Cons 👎 |
| Fantastic cloud production | Glass pieces can make it hard to travel with |
| Removable battery | Sessions go south if packed too tightly |
| Glass accessories available | |
👉 
Read POTV Lobo Review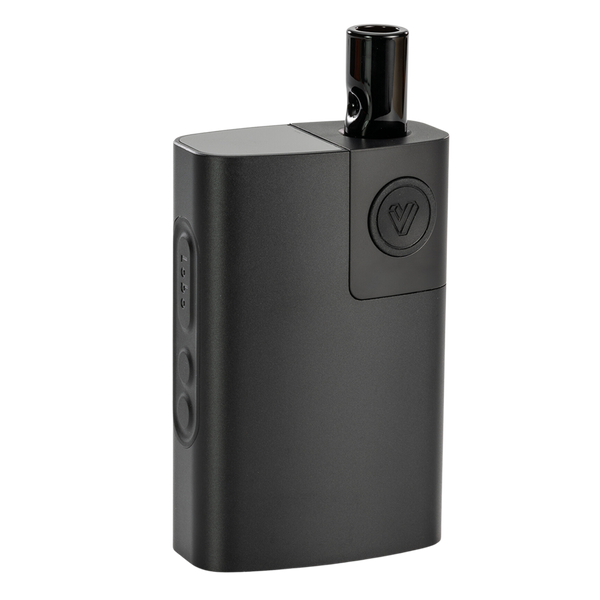 $139.95 Regular price: $159.95
Get premium vapor quality at half the price with the POTV Lobo
Top-tier vapor quality at half the price
User-replaceable battery
Elevate your sessions with POTV Glass
Dynamic Hybrid Heating
Great for light and heavy users
SHOP NOW
Free Shipping
Easy Returns
World Class Customer Service
Boundless Tera
With a nearly .5g oven capacity, the Boundless Tera was made for clouds. This beefy vaporizer sports full convection heat and dual 18650 batteries for dense, yet flavorful cloud production. It also comes with a universal water pipe adapter for some serious sessions through your favorite bubbler. With precise temperature control settings, a LED Screen, and a huge oven, the Boundless Tera will satisfy those hungry for huge clouds.


| | |
| --- | --- |
| Pros 👍 | Cons 👎 |
| Massive oven for huge clouds | Not very pocketable |
| Tasty convection heating | |
| Removeable batteries | |
👉 
Read Boundless Tera Review
$143.95 Regular price: $179.95
The Boundless Tera packs a punch with user-replaceable batteries.
Flavorful hits
Efficient
Dual 18650 batteries
Digital temperature control
Great on a bubbler!
SHOP NOW
Free Shipping
Easy Returns
World Class Customer Service
Tinymight 2
The Tinymight 2 is one of the best performing dry herb vaporizers on the market. This on-demand convection vaporizer comes with some of the best cloud production out of portable that you'll fins anywhere. Fire it up in on-demand mode for quick clouds of vapor, or buckle down into an extended session. If you've got the budget, the Tinymight 2 could be the only portable dry herb vaporizer you need for the very best clouds of vapor.


| | |
| --- | --- |
| Pros 👍 | Cons 👎 |
| Flavorful clouds | Premium price tag |
| Session & on-demand modes | Slight learning curve |
| Instant heat up | |
👉 
Read Tinymight 2 Review
$334.00 Regular price: $349.00
SHOP NOW
Free Shipping
Easy Returns
World Class Customer Service
POTV XMAX V3 Pro
The POTV XMAX V3 Pro vaporizer is another worthy on-demand convection vaporizer with great cloud production. It's fast, efficient, and comes with multiple vaping modes. Blow thick clouds over a long session with Session Mode, or quick one-hitters with On-demand mode. And with our signature accessory attachment and suite of glass accessories, the POTV XMAX V3 Pro is a fantastic budget-friendly option.


| | |
| --- | --- |
| Pros 👍 | Cons 👎 |
| Flavorful clouds | Not ideal for short sippers |
| Session & On-demand modes | Small bowl won't satisfy large appetites |
| Removeable battery | |
👉 
Read POTV XMAX V3 Pro Review
$89.95 Regular price: $109.95
The XMAX V3 Pro hits the value bullseye, with:
Strong, tasty, convection vapor
Long battery life and removable batteries
Budget-friendly price
Session and On-demand modes
Pocketable
SHOP NOW
Free Shipping
Easy Returns
World Class Customer Service
Sticky Brick vaporizers
Our lineup of Sticky Brick vaporizers are a unique option. These wooden, on-demand vaporizers draw their hits from the power of torch lighters. No batteries, no precise temperature controls, but all the flexibility in the world. They have a slight learning curve, but master it and you'll be glad you did. These handcrafted works of art can produce the thickest clouds on the market in an instant. Push it to the limits with your torch and take your herbs to the brink of combustion for the most potent, cloud chugging hits around. 


| | |
| --- | --- |
| Pros 👍 | Cons 👎 |
| Some of the best clouds from a vape | Open flame |
| Battery-free | Slight learning curve |
| On-demand convection heating | |
👉 
Read Sticky Bricks Review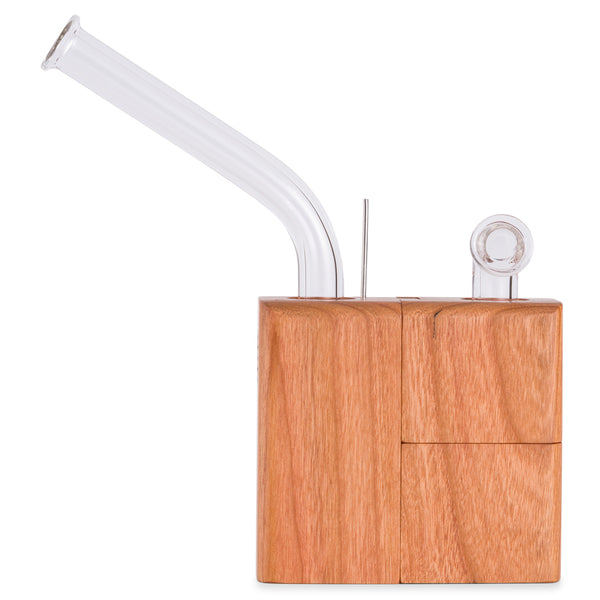 Starting at $116.76 Regular price: $145.95
The Sticky Brick Runt is a great, miniature driver for at-home sessions.
Beautifully handcrafted wood vaporizer
Thick, tasty vapor in seconds
Butane-powered
Vape at your own pace
Full convection heat
SHOP NOW
Free Shipping
Easy Returns
World Class Customer Service