Go to our Canadian store
Free shipping anywhere in Canada
Buy in Canadian dollars
Order ships from our warehouses in Canada - no delays at customs
Visit Canadian Store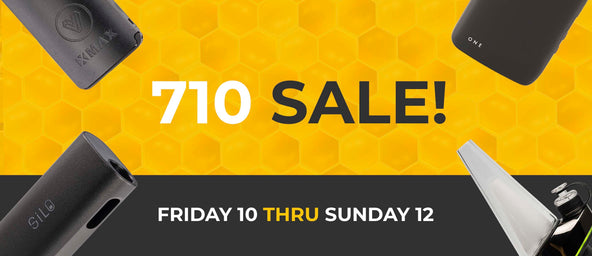 Extended 420 Sale: Up to 20% OFF
✅ No codes required!
✈️ Free & Fast Shipping on all orders over $25
🎁 Get a free $15 Gift Card with most vaporizers
ACT FAST! ⚡ OUR EXTENDED SALE ENDS ON SUNDAY, APRIL 24TH!
---
Staff Favorites
Our personal top picks at all-time low prices!
---
Storz & Bickel Vaporizers
Save BIG on Storz & Bickel's time-tested vaporizers!
---
Arizer Vaporizers
Arizer's lowest prices of the season!
---
DynaVap Vapes and Accessories: 20% OFF
Save BIG on our favorite battery-free vaporizer. See all DynaVap deals.
Sale excludes the Obsidium M and the Titanium VonG.
---
Special Deal ⚡ Save 20% on any Storz & Bickel Vape with code S&B20
Don't forget to apply code S&B20 at checkout!
---
See Our Whole Collection of Vapes
4/20 sale has been extended for a limited time! With well-known brands offering huge discounts, this is your last chance to grab some of the best vapes in the industry at an unbeatable price. We're also knocking the price down on one of our top-rated vapes, the POTV ONE.
Our 4/20 extended discounts are only available while supplies, and will end April 24th at 11:59 PM PST, so act fast! During our sale, every purchase is covered by our 100% Satisfaction Guarantee. If you're unhappy with your vaporizer for any reason, you can send it back to us for a full refund. To top it off, we also offer free (and discreet) shipping with every purchase of $25 and up.
🍁 For our Canadian friends, we're also offering (mostly) the same deals on our Canadian website.
100% Satisfaction Guarantee